March 13 - May 31, 2020   

Tales of Water is a collaborative visual arts show co-produced between Skye Gallery and ETHER Arts Project, in conjunction with CORE (Community Office for Resource Efficiency), in the framework of their 2nd annual Imagine Climate, a month-long initiative that explores creative perspectives on climate change. Tales of Water showcases art by Tania Dibbs, Ángeles Peña, Lizzy Taber, Yuri Z and Pauline Rrrrrrr.

The show examines the importance of water as a non-renewable resource through the lens of scientific data, documentary photography, painting, sculpture, and video art.

The exhibition will be up from March 13 to April 14, 2020. The programming aims to engage the community using art as a tool to deepen the connection between viewer and the water crisis, appealing to our human sensitivity in a way only art can.
Curated by Agustina Mistrella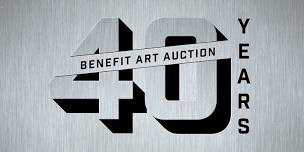 Lawrence Arts Center 40th Annual Benefit Art Auction
Lawrence Arts Center, 940 New Hampshire, Lawrence, Kansas