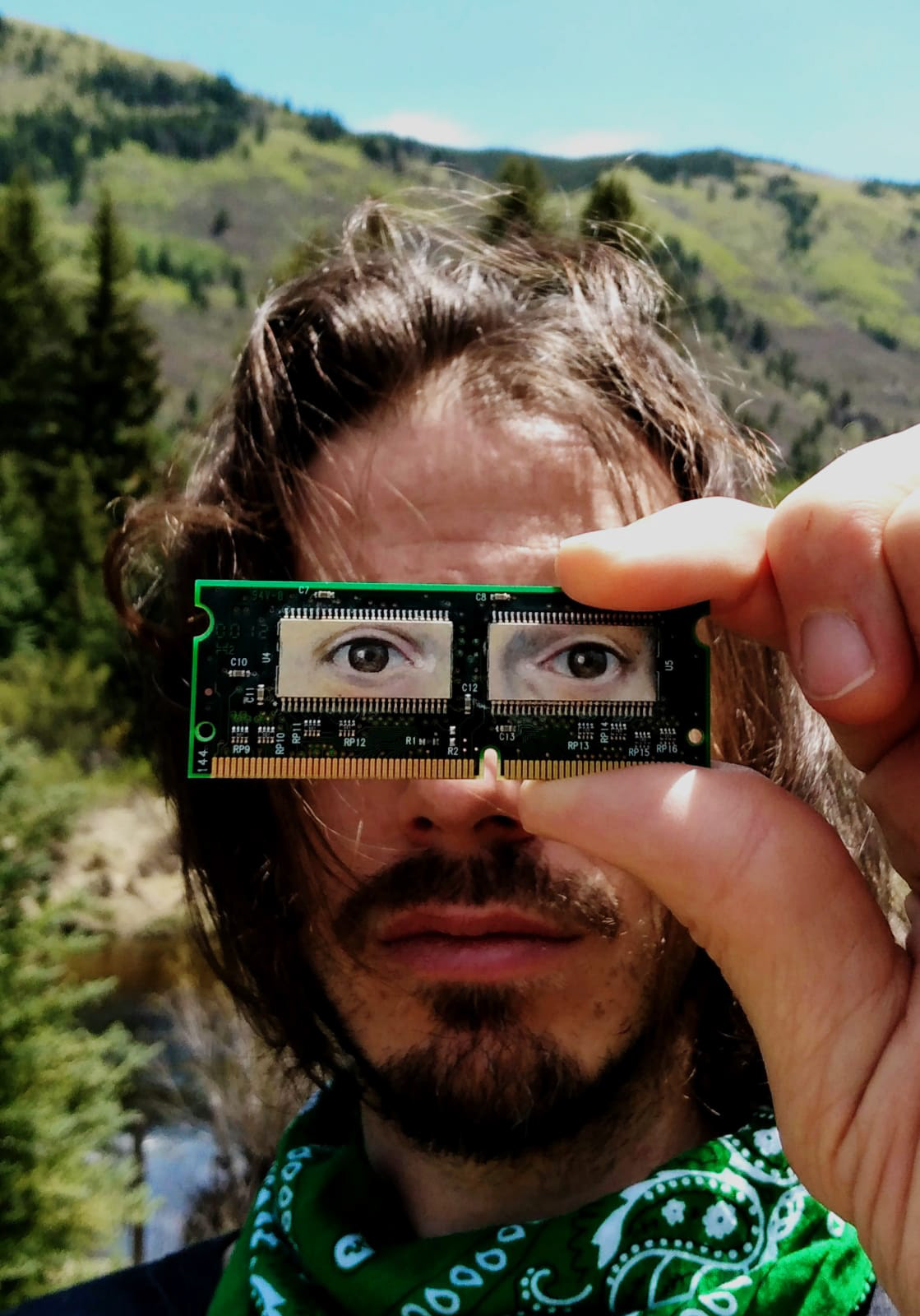 Born in 1980, Yuri Zupancic is an interdisciplinary artist and curator based in Paris, France. His works have been exhibited and published internationally.
Working with traditional art supplies as well as software, hardware, and e-waste, he creates and exhibits video art, paintings, sculptures, and installations.

Raised in the great landscapes of the American West, he continues to find inspiration in nature while exploring its intersections with modern technology.
His art

explores the world at its extremes of scale, playing with our perceptions of space and surface.  "'Smaller and Faster' is the new 'Bigger and Better' and that applies to communications as much as to commodities," Zupancic said in The Huffington Post. "Computers provide ways to share passionate thoughts, yet the hardware itself seems cold and sterile ... so I paint life into it."
Yuri also uses video art to make walls 'breathe' and inject life into inanimate structures. He collaborates regularly with the Anagram Ensemble and other musicians and performers, creating music videos and video accompaniment to operas and concerts.
Zupancic has played curatorial and organizational roles in over 50 exhibitions at museums and galleries around the world, including ZKM, Pompidou Center, IMMA, and The Photographers Gallery. His areas of expertise range from the art of the Beat Generation to contemporary expanded media and post-digital art. As co-founders of PRYZ Agency, he and Pauline Rolland facilitate the archiving and exhibition of historic collections.